Heavy price tag, lack of time and limited choices!
Probably the prime reasons why large chunk of population feel reluctant or delay buying eyeglasses. Not anymore!
Myriads of online eyewear stores have rolled in as the saviour for your eyes.
Chuck out visiting the brick-and-mortar store and consider buying glasses online as you can explore plethora of choices, shop effortlessly and get great discounts almost throughout the year.
First time buyers may find it daunting as the process may seem completely new and also not being able to try frames can be a biggest obstacle. Technology has eliminated almost every effort of yours. Trust us, heading online is certainly easy and hassle-free option.
Here's the step by step process that will guide you in picking right pair of glasses online:
STEP 1 – Keep Your Prescription and PD Handy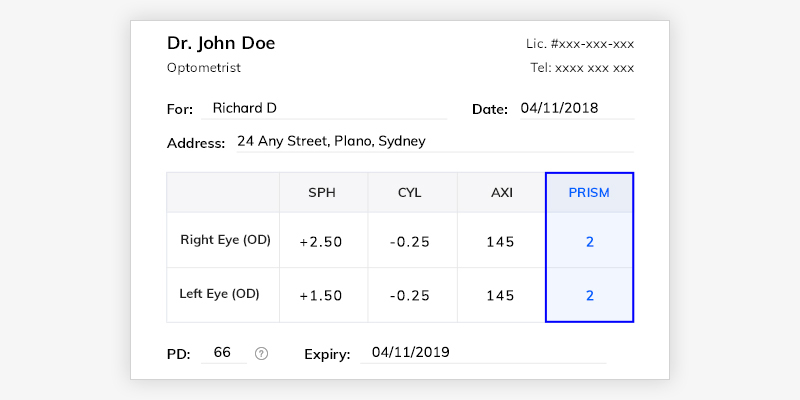 Before you kick off with ordering prescription glasses online, you need to be ready with your latest prescription and Pupillary Distance (PD).
If your prescription is over two years old, make sure you get the updated one from your optometrist. Get a copy of your PD as it may also be required while placing the order. You can measure PD yourself, it's quite simple.
STEP 2 – Know Your Frame Measurement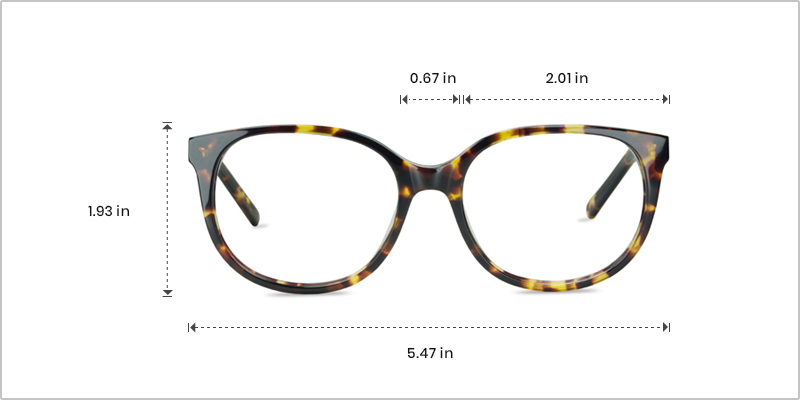 For perfectly fitting glasses, know your frame dimensions. If you already have a pair of glasses that fits you well, you can refer that. Usually the frame measurement is etched on the inside part of temple arm.
It includes – lens width, bridge width and arm length. In case you don't see any numbers or are new to buying glasses, refer to our complete guide on frame measurement.
STEP 3 – Use Filter and Comfortably Pick Your Style
Sign in, sign up or simply open any online eyewear store. If you already have decided your style, you can filter your search and get more close to your desired eyewear. Just specify your frame style, material, size, colour and price range and get wide variety of options.
Style surely counts but if you go for frame style that suits your face shape, it will help to enhance your look. Once you select the frame, you can view up-close, zoom and check the frame from every angle.
STEP 4 – Select the Type of Lenses, You Require: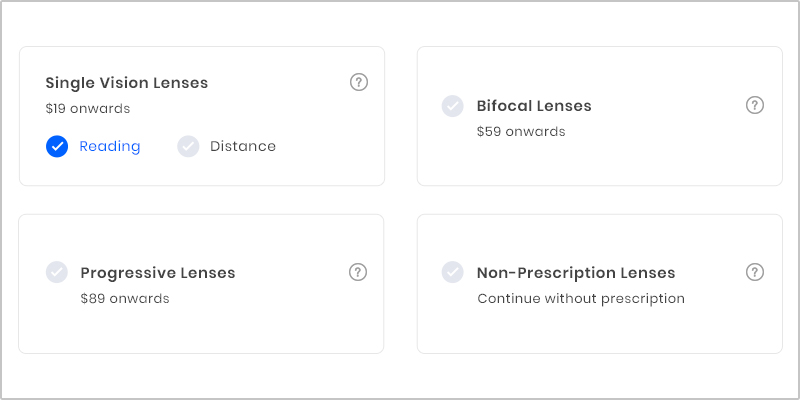 Single, bifocal, multifocal or non-prescription, select the type of lenses, you want to fit in your selected frames. You can find almost every type of prescription lenses without a hitch.
Nearer viewing, distant viewing or clear vision across all distance, there is a lens type for correcting every vision problem.
STEP 5 – Enter Your Prescription
Once you've found your match of frames and lenses, it is time to enter your prescription suggested as per your optometrist.
In case of bifocal and multifocal lenses, PD is mandatory. Some websites also provide you the option to send prescription by mail.
STEP 6 – Select Additional Lens Coating
When it comes to online eyewear shopping, you are ensured with requirement fulfilment. There are number of lens coating options to choose, offering you utmost vision protection.
Anti-reflecting coating, UV protection, anti-dust, scratch-resistant, hydrophobic, blue-block coating, get benefited with many such lens coating options.
STEP 7 – Place the Order, Get It Delivered
After adding your desired eyeglass to the shopping cart, you can proceed to checkout. Enter billing and shipping address, choose secured payment method and just wait to get the pair delivered at your doorstep.
It's simple, isn't it? You can experience for yourself by ordering glasses at Framesbuy.
GET STARTED:
Buying process will be definitely smooth sailing. Let us know about your online shopping journey.
---