Getting your kids to wear their glasses regularly is a hard task. Children may find trying out new things scary and we need to create a comfortable zone that makes them much more receptive to wearing prescription glasses.
Add a little fun and excitement to the process of introducing your little one with their new glasses – talk to them about the cartoon characters with glasses and how the eyewear gadget (cartoon glasses) is giving the character superpowers to do great things. Also, explain the superpower of their glasses helping them to see things clearly.
Make your kid more comfortable with glasses inspiring them with cartoons they adore. Here we have collected some best cartoons with glasses your kids can look up to.
Some famous female cartoon characters with glasses:
Let's take a trip to memory lane and talk about the female characters donning glasses whose influence on kids is hard to resist. Giving them a geek cool look to making powerful statements, glasses are important accessories that perfectly portray your favourite character.
Daria Morgendorffer:
One of the main characters from the MTV animated series Beavis and Butt-head, Daria Morgendorffer became popular for her smartness, intelligence, calmness, and decent look with glasses. Prepare your kids to stand out with a new look that resembles Daria's.
Prepare your kids to stand out with a new look and rock with thick round frames that resemble Daria's.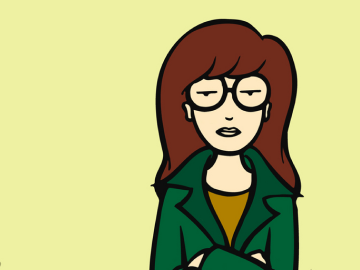 Velma: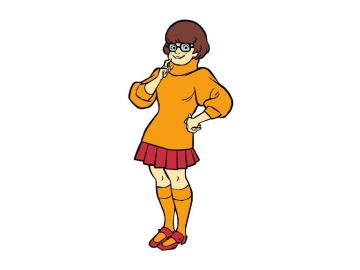 The geeky scooby doo girl is a young yet smartest member of Mysteries Inc. With her intelligence, she always comes up with great ideas when the team falls in trouble. Just like her character, her squarish glasses with the orange outfit is what makes her grab all the attention.
Contemporary and lightweight – Choose rectangular eyeglasses for a geeky Velma look.
Linda:

Yes! we are talking about Linda from Rio. The green-eyed girl with red hair, Linda is the blue macaw's best friend. And if we talk about her glasses, the animators gave her a modest yet pretty look with her big round cartoon glasses.
Both bold and beautiful, choose stylish geometric frames inspired by Linda's look.
Marco Gru:
Remember the Margo Gru from Despicable Me. The one among the three daughters adopted by Gru is sophisticated yet loved by all. Well, the nerdy look she carries with her glasses is worth adoring.
Want a head-turner look for yourself, Try these square rimmed glasses.
Callie Briggs from SWAT Kats:
Callie in "SWAT Kats" is MegaKat City's deputy mayor, and she is brave, compassionate, clever, and powerful, possessing virtually all of the traits that each and every lady possesses. Just like a boss lady, she wears cat-eye spectacles to portray her power and influence. She is constantly so preoccupied with running the city that she would go to any extent to protect it from any threat.
Slightly confident, slightly bold- pair the iconic cat-eye glasses from the Callie collection.
Awe-inspiring male character with glasses:
You never know how glasses for your cartoons are helping them look cool and shine as per their character demand. Here is the list of the best male cartoon characters that wear glasses.
Dexter: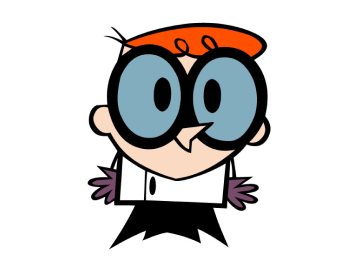 We all know this main character of the Dexter laboratories series, as a young intelligent boy who runs a super-secret laboratory in his house. Though his every laboratory test gets destroyed by this annoying sister Dede, I am sure your kids will love his look.
The trendy and retro style is a trendsetter, shop them before they run out.
Spongebob Squarepants:
Who doesn't know this jolly and childish character from the Nickelodeon animated series? Although he doesn't wear glasses all the time, you can spot the cartoon glasses when he goes jelly fishing. Besides, he also uses them as reading glasses.
Designed for kids, choose the old school rectangular frames for children (5 -12 years).
Milhouse:
If you have seen the Simpsons series, then you must be familiar with the animated cartoon character "Milhouse". Despite being considered a nerd with his eyeglasses on, the average intelligent guy often manipulates his friend Brat.
Nobita:
When we are counting on cartoons with glasses, how can we forget everyone's favorite Nobita? His thin glasses with metallic frames are what help him do all the mischiefs. Well we know, you can't buy a Doraemon that helps them out in need, guess what? they can always have his awesome pair of cartoon glasses by their side.
Eric Cartman:
The main protagonist from the animated TV series South Park, Eric Theodore Cartman is known for heinous acts and conceited behavior. None of the other main characters of the series seems to love him and he might not be adored by your kids. Although you cannot ignore his policeman look wearing mirrored glasses and holding a stick to remind "Remember My Authority"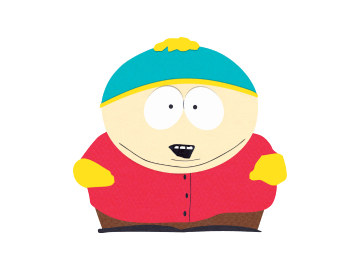 Cyclops
The importance of wearing glasses is best explained by Cyclops in the X-men series. Here the male character has to wear his glasses all the time as when he sees things with naked eyes, they get destroyed by a powerful laser beam emitted from his eye.
Johnny From Johnny Bravo:
Johnny Bravo, a muscular man is recognized for his great hairdo, muscles, and fashionable appearance from the iconic TV cartoon series. The tale centers around Johnny Bravo's life in Aron City, and it was released in the 1990s. where his life incident is depicted in an intriguing and humorous manner.
Simon from Alvin and Chipmunks:
Simon in the Alvin and the Chipmunks series usually wears black spectacles with white lenses, a blue pullover, and white and red striped sneakers. Simon's spectacles and eyes both turn blue as the series continues.
Vintage and classy – round frames with acetate finish is the classiest choice for a cartoon lover.
---