Shopping??? Yeah, we know how much men are unfriendly with this activity.
But when it comes to safety and grooming, shopping is probably a need. No doubt, clothes, shoes, watch are indispensible. But apart from these, even eyeglasses play a major role in polishing men's personality.
Most men treat glasses like just a vision correcting device but the fact is eyeglasses has now moreover become a fashion accessory, even for men. They can definitely think of upgrading their personality with this piece of accessory. Not only medical benefits, but choosing right pair of glasses will also foster your style quotient. Shopping is a bit complicated, not all men are good in this department. Don't worry, we are ready to help you all.
We will offer you a perfect guide for stylish vision protection:
Do Not Blindly Follow Trends
It's the metrosexual era where men enjoy shopping and grooming. So fashion is something which they follow religiously but just going with the flow will do no good. Not all fashion trends will go with every personality. You need analyse what suits you the best. If you don't belong to the fashion conscious squad, just consider your face shape and choose eyeframe accordingly. Frame shape should be contrasting to your face shape. You can refer to our article, to know about suitable frame shapes for your face shape.
Right Size of Glasses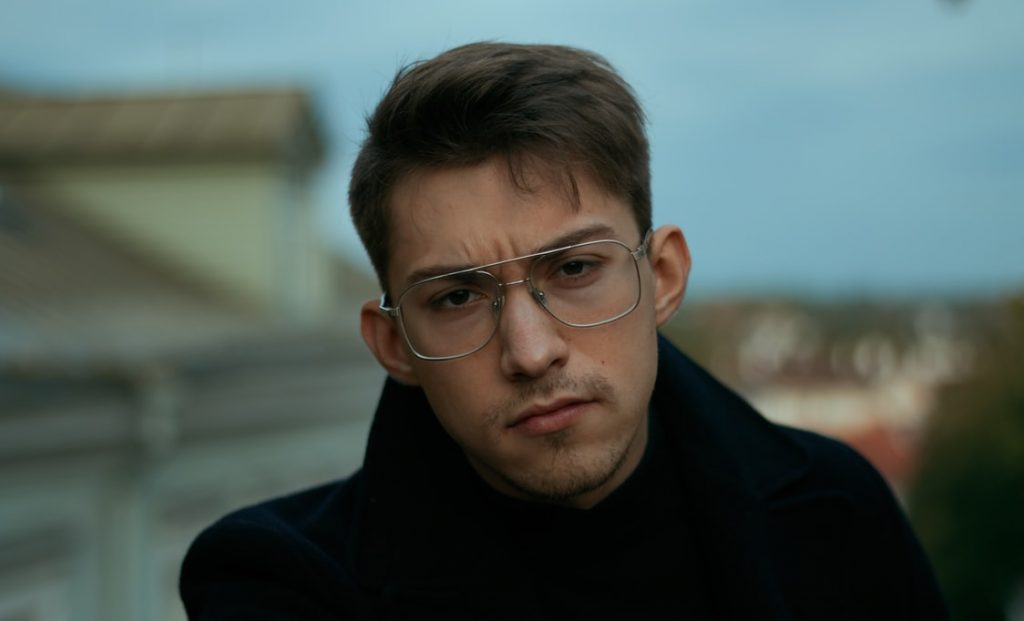 When it comes to eyeglasses, size does matter. As compared to women, men certainly have different and larger features so it's no sense in going for small frames like women as it may look odd and ungraceful. Frames with extended edges and longer temples will suit the men. Larger or medium eyeglasses comfortably fit on men's face.
Colour of Frames
When in doubt, wear black! Well this style idea not only suits for outfit but also for eyeframes. If you are really confused whether you can carry any colour, without any second thought go for black. If you want to use colours, we will help you out.
For Professional Look
The blue collar and IT men can go for neutral colours to complement their professional attire. Metallic colours like gold, bronze, copper, silver will look classy. Shades of black and brown will also go with their overall look.
For the Casual Look
For the funky look, you can certainly play with colours. Thinner frames with bright colours look cool. Casual clothes gel well with solid colour frames.
Combo Frame Colours
Red and black looks appealing while blue and blue and black combination looks cool.
Frame Materials
Titanium and titanium alloy are popular frame material choice among men. It looks classy and is best if you have sensitive skin as it is hypoallergenic. Titanium frames are durable and corrosion-resistant, so the not so shopping friendly men can certainly opt for it as they won't have to shop often, in case of damage.
Long ago men were not so cautious about their look but today the scenario has completely changed. Men do care about their looks and are ready to adapt style tips. The above guidelines will certainly help them to correct their vision in a dapper way.
---