Fashion statement – yes sunglasses are surely a stylish accessory
But when it comes to selecting sunglasses for protecting eyes, you need to consider some crucial factors. Eyes are very delicate and can get easily affected, so it is necessary to take care and safeguard your vision in the best way possible.
Eyes can easily get damaged when exposed to sun or dust. You are at risk of suffering from severe eye diseases like cataract, blindness or cancer. Sounds terrifying, isn't it? Hence it is better to follow safety measures as early as possible. So without further ado, we will suggest you some tips to choose effective sunglasses that will offer you visual aid.
Bigger the better:
When it comes to sunglasses, bigger is better as it completely covers the eyes. While driving or performing any water activities, wraparound sunglass is a best choice. It protects the sun rays from entering into the eyes not only from front but from all directions. Bigger glasses are also in vogue, so it's definitely wise choice.
UV protective sunglasses:
Though most of the sunglasses come with UV protection, it is best to go for sunglasses which guarantees 99%, 100% protection from harmful UVB, UVA radiations. The UV protective lens coating blocks the damaging rays from entering into your eyes. Not only directly but sun rays can reach your eyes by either bouncing off from water, snow or window shields, so it is better to stay protected by wearing sunglasses.
Sunglasses tint: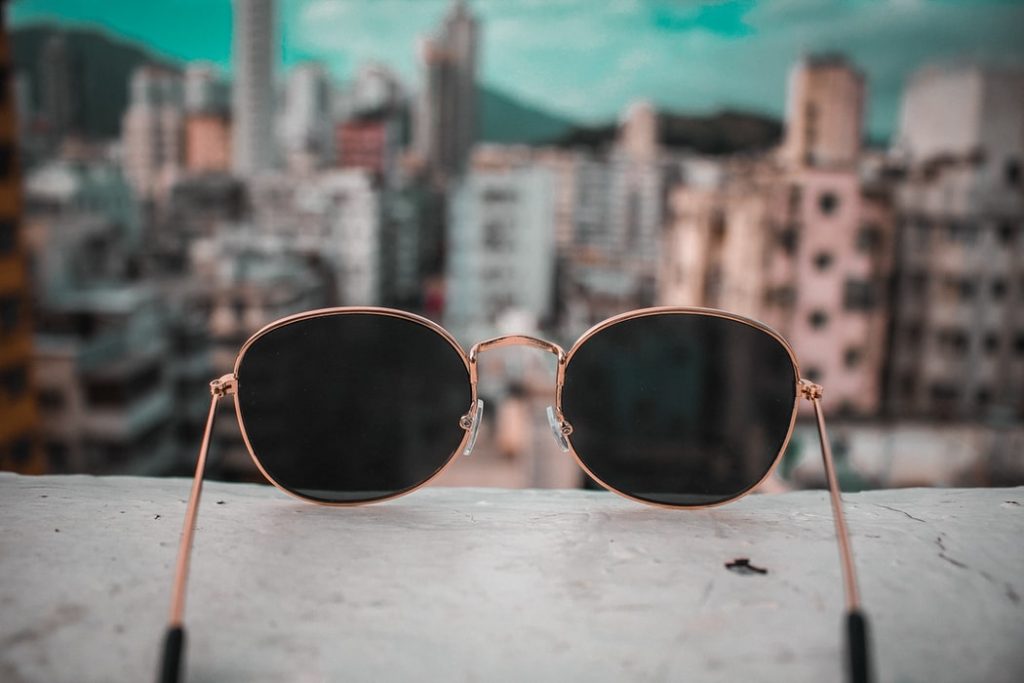 Dark lenses offer maximum protection from sun rays is a myth. Dark lenses not always give you complete protection from UV rays. In reality colour of glasses doesn't make much difference. However if you are driving under bright sunlight, black or dark brown is favourable as it will reduce the brightness of sunlight. Remember the sunglasses should screen out around 75 to 90% of visible light.
Anti-reflective and polarised sunglasses:
While driving, boating or fishing the sun rays affect the eyes by getting reflected. For this reason, it is necessary to opt for sunglasses with anti-reflective coating. It reduces the reflection and offers maximum vision protection. To cut the irritating glares, you can opt for polarised sunglasses. During sunny conditions while playing sports or performing outdoor activities like golf, fishing, cricket etc. polarised sunglasses really work effectively.
EPF stands for Eye Protection Factor. Some of the sunglasses come with EPF standard which has rating from 1 to 10. Sunglasses which have 9 or 10 rating are most favourable choice as it eliminates maximum UV radiations.
Functional sunglasses:
For people who wear eyeglasses no need to worry about how they will protect their eyes in bright sun as prescription sunglasses are available for them. You can either where prescription sunglasses (sunglasses customised as per your prescription) or clip on UV protection lenses.
Wearing sunglasses is certainly effective as well as pretty fashionable. As you can see there is assortment of sunglasses choices available online, you can effortlessly pick your choice and experience shielded vision.
---